"Find a group of people who challenge and inspire you, spend a lot of time with them, and it will change your life."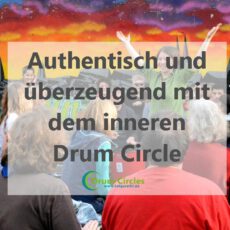 Eine klare Körpersprache, ein Rucksack voller Techniken und rhythmische
Sattelfestigkeit sind wichtige Zutaten für eine erfolgreiche Drum Circle – Facilitation.
Doch was macht ein rhythmisches Event zu einem auch emotional bedeutsamen Erlebnis für Teilnehmende?
Und wie können wir langfristig unsere Zufriedenheit und Gesundheit erhalten und fördern? Bei der Reflexion meiner eigenen Drum Circles und im Austausch mit anderen Drum Circle Facilitator:innen und Profis aus Coaching, Supervision und Training bin ich immer wieder auf besondere Momente gestoßen. Anhand all dessen habe ich ein Modell entwickelt, das Drum Circle Faciliator:innen hilft, "stimmige" Events zu gestalten.
Mit dieser Seite möchte ich etwas an die Gemeinschaft von Drum Circle Facilitatorinnen zurückgeben, von der ich über viele Jahre hinweg unterstützt wurde.

With this side I want to return something to the community of Drum Circle Facilitators, who supported me since a long time.

Ich freue mich auf Rückmeldungen, Kritik und Austausch!
Looking forward to feeback, critique and sharing!